The Best Steak Sauces For The Perfect Meal
Steak sauces can be a wonderful addition to any great steak. Although some folks agree that a properly cooked steak needs no sauce, there are still plenty of steak lovers that like to spice it up with a dash of A1 or Heinz. Here are just a few of the most popular steak sauces available on the market today.
Texas Tip: Keep a variety of sauces on hand for variety and to give your guests a little something extra for their choice cuts of beef.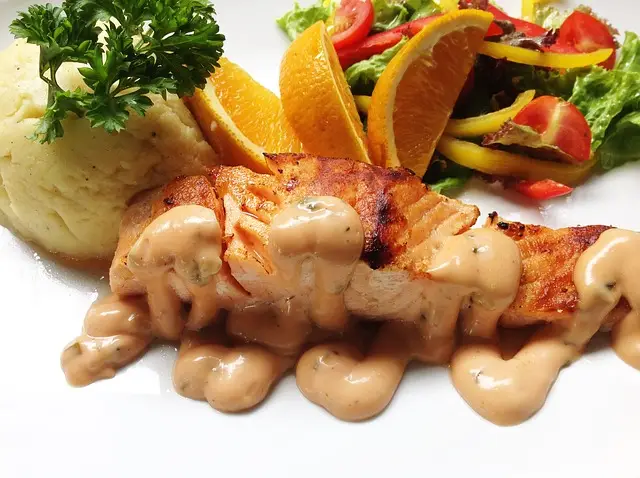 Gourmet Horseradish Sauce
A creamy blend of horseradish and raspberry vinegar. Serve with your favorite steak, steak sandwich, or roast. Plus this gourmet blend adds a delicious zing to our Gourmet Franks, Bratwurst, Polish and Italian Sausages!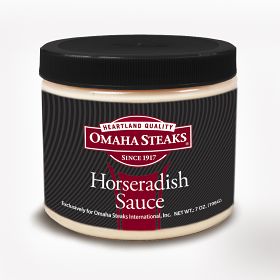 Lemon Parsley Butter Sauce
For a mild twist try this mix of tangy lemon and parsley. It's a nice complement to seafood. Pairs nicely with a chardonnay.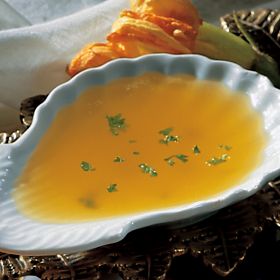 Lemon Dill Tartar Sauce
We took the creamy richness of tartar sauce and added the perfect blend of lemon, dill and mustard to make what could be ordinary…extraordinary! Serve as an ideal accompaniment for all your seafood favorites.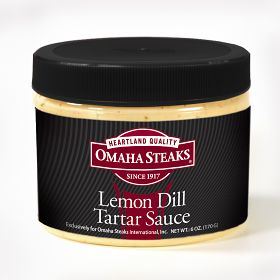 Apricot Wasabi Sauce
Perfect for grilling, this sauce blends the sweetness of apricots and mango with the kick of wasabi. Enjoy with coconut shrimp or egg rolls or use as a base for a delicious stir-fry.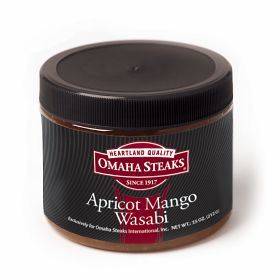 Sweet & Tangy Cocktail Sauce
Splendid in its simplicity. Red raspberries, ripe tomatoes, and the zing of horseradish and garlic entice all the right senses. Serve with Omaha Steaks Jumbo Shrimp and Coconut Shrimp.