Texas Steaks
Order your mouth-watering Texas Beef that melts in your mouth. Texas Steak Meats is a family-owned business that offers low-cost products that are all born and raised on the ranch. Now is the time to place your order!
Shop Rib Eyes
Buy Filets
The Texas Steak Company is known for selling only the highest-quality Certified Angus Beef Steaks. All of our steaks are aged for at least 40 days before being hand sliced to our strict trim guidelines. As a consequence, you'll have a beautiful steak that's very delicate, tasty, and ready to cook.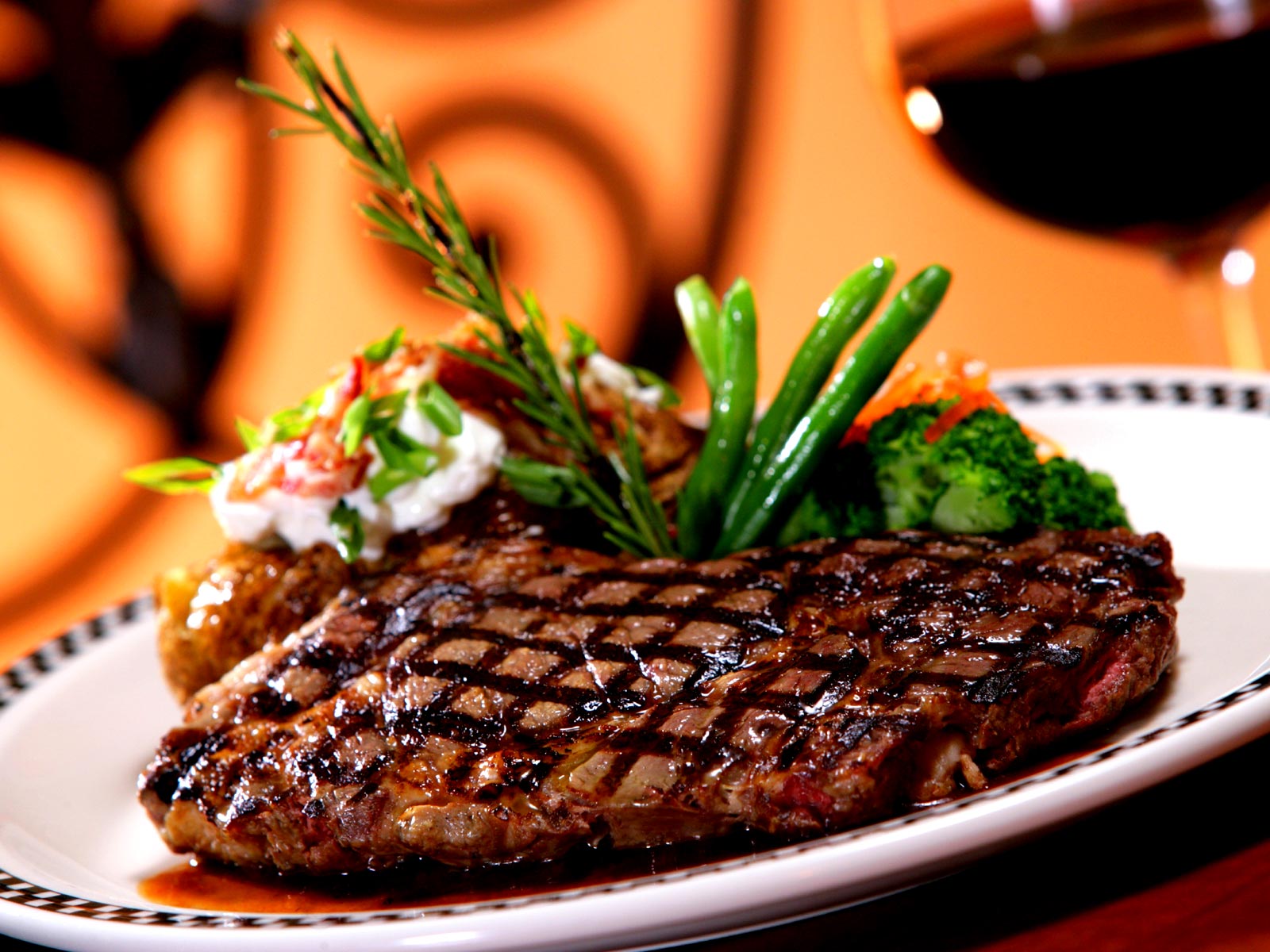 Grass Fed Beef Aged in House
Grass Fed – This means the cow spent the majority of its life foraging and grazing on native grasses. When you see the term grass-fed in the grocery store, that heifer might legally be finished on grain for a brief period before being processed to achieve some extra marbling. The amount of grass consumed by a grass-fed cow over its lifetime varies by farm and isn't monitored as strictly as other USDA designations, which is why it's crucial to know your farm and your meat supplier. Texas Steaks always uses the highest quality grass-fed meat from farms that are known for their honesty.
Our grass–fed beef is responsibly raised, antibiotic-free, steroid-free & hormone-free. Shop our selection of 100% grass–fed beef.
These hand cut and trimmed filet mignons are a buttery, lean cut resulting in a perfect dining experience.  A mouth watering steak perfect for celebrating any occasion.
Throughout its life, a "grass-finished" cow ate only native grasses and no grain. "Grass completed" can be interpreted as "100% grass fed." Because a grass-finished cow takes longer to reach a finishing weight, it lives longer, is older at harvest, and has a broader flavor profile.
Hormone-Free – Since all cows have natural hormones, this usually indicates there aren't any extra hormones. The phrase "no added hormones" is what you should search for. Over 90% of commercial meat contains additional hormones, implying that you're eating beef from a steroid-addicted cow. Now it's up to your body to digest steroids designed for a 2,000-pound cow, and scientists are still unsure of the long-term effects these hormones can have on our bodies.
We put in a lot of effort to produce the best steaks in the world. Texas steaks are known for their exquisite marbling and superior tenderness, juiciness, and flavor, with no additional hormones, antibiotics, or artificial additives, earning them a position at the tables of top restaurants around the country.
Medium roasted with a naturally bright and smooth with a balanced finish.
Our roastmaster combines beans from Guatemala, Costa Rica, and Colombia to make this famous coffee.
American Classic coffee can be found in the mess hall on base in addition to a variety of clubs, restaurants, and food service institutions.
TEXAS STEAK COMPANY
Original Steak Seasoning Shaker Bottle

Excellent service and a gorgeous product are provided by Texas Steak. I'm quite amazed and pleased. 8 ounce Filets, thick slices I will order again because it was a fantastic experience.
Tom

Excellent flavor that isn't overpowering. This is the place to start if it's your first time if you're hesitant! Ribeyes are also delicious, but they are out of this world.
Phil, Grove Ok

these steaks are totally awesome.
Arrived on time and in perfect condition. Filet mignon that has been expertly cut. 
Bill Mac, Arkansas

"The quality is comparable to that of a high-end steakhouse. In my mouth, it literally melted. With these filets, you can't go wrong. Perfectly trimmed at a reasonable price.
Jack S
TEXAS Steak offers properly aged steaks that are trimmed by skilled Texas butchers and backed by a 100 percent money-back guarantee.