Napa Cabernet & Chardonnay
Round out your collection or augment someone else's with this great pair of wines. The Napa Duo features wines from Black Stallion and Miner Family Vineyards, both located in the fertile California valley. This popular Cab is beloved for its elegant and distinctive, yet approachable, flavor.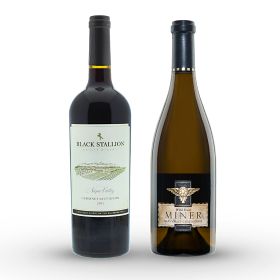 Wild White Shrimp
Wild-caught shrimp are prized for their delicate flavor and firm texture, and our extra-large Wild White Shrimp are the best of the catch. These all-natural gourmet delicacies are guaranteed to impress as a centerpiece or appetizer, and they couldn't be easier to serve. Delivered raw and individually flash-frozen.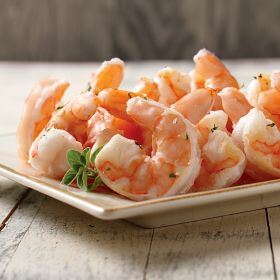 Whether you are a master chef or a beginning griller, we have the perfect accessories to make your meal a success! Wine, appetizers, desserts, and complete meals will make your guests happy and your meal prep easy! Soon your guests will be grilling you on where you found these yummy meal accessories.
Texas Tip: Confused about pairing wine with different cuts of steak? Check out this article on the top 10 steak wines Pair Wine with Lamb, Steak, and Other Read Meat.
Dessert Sampler
Nothing sets off a celebration quite like sweets. We have become famous for our gourmet desserts, so we've put together some of our best crowd-pleasers just in time for New Years entertaining. All you'll need to do is either pop them in the oven or simply let them thaw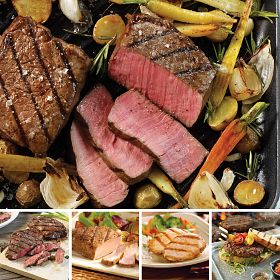 Appetizer Party Pack
Perfect for grilling, this sauce blends the sweetness of apricots and mango with the kick of wasabi. Enjoy with coconut shrimp or egg rolls or use them as a base for a delicious stir-fry. Try all the game-day favorites!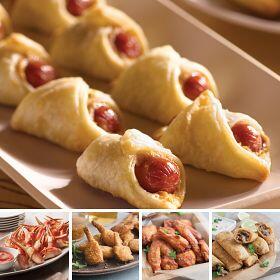 Holiday Dinner
Let us do the work for your family get togethers! The Crowd Pleaser is the ideal complete meal for a large family get-together and features our 7 lb. Spiral Sliced Ham along with 2 sides and 2 desserts. Order one for your Holiday dinner today!